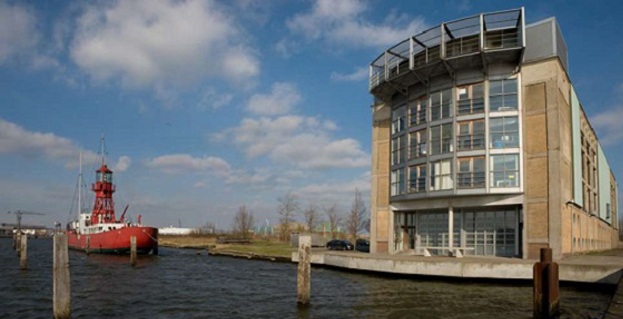 "The power of a multidisciplinary team!"
OIII architecten is an organisation with a focus on the design and technical production of sustainable buildings and interiors in virtually every sector. It was formed in 1998 as the product of a merger between three architectural firms. These firms wanted to collect expertise in various sectors and disciplines of the construction industry in a single organisation as an answer to the increasing complexity of design briefs. The integration of disciplines enables a new approach to design briefs. The classical gap between architecture and interior design, still considerable at the time, needed to be bridged.
The fusion of expertise from various sectors in OIII architecten has been fruitful over the last years. We have been able to apply common knowledge in one sector to a different sector. For example, we applied principles developed for a healthy indoor climate in offices to school buildings, used our knowledge about sustainable construction for the healthcare industry, and made use of cost-saving construction methods in commercial real estate for buildings in the collective sector.
However, the defining characteristic of OIII architecten is how it manages to integrate interior, architecture and technology. With our engaged and professional approach, we have completed a long list of high-quality projects.
Interior design and architecture are equals at OIII architecten. The long tradition of interior design, rooted in Benno Premsela's firm, has been of great importance for the successful completion of a large number of innovative projects.  In terms of workplace design, OIII has always been ahead of the curve.
The firm adopts a strong conceptual approach, combining it with professional knowhow – the product of a long tradition of experience in the field. This is how the firm attracts the best designers to continue the stream of new ideas for projects at home and abroad.